Biography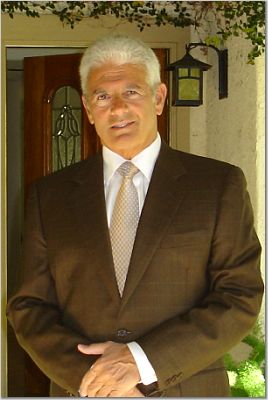 Edward L. Lubin has many years of leadership experience in a variety of fields, reflecting his extensive abilities and creativity. After graduation from the University of Michigan, Ed served in the Mediterranean Sea as a Supply Officer in the United States Navy, aboard the USS Terrebonne Parish LST 1156. While attending Law School at the University of Pittsburgh, he became interested in broadcasting. Within several years, he was quickly promoted to several high-level management positions with the American Broadcasting Company and the RKO General Radio Division.
One of the first broadcasters to move Rock and Roll music from AM to FM, he also traveled the nation as a broadcast sales lecturer and motivational speaker.
An instrument-rated general aviation pilot and yachtsman, Ed married a former Miss Illinois, ballerina, and Ford model, Jean Ahern, in 1983.
As President of Edward Lubin Productions, his own broadcast sales, syndication and production company in Los Angeles, Ed has won several national awards. Programs he has written and produced include an award-winning children's radio show for Amy Grant, a popular sports show with NBA great Keith Erickson, a nationally syndicated program with Sandi Patti, and the award- winning PAT BOONE SHOW, which has been on the air, worldwide, for over 30 years. Ed Lubin and his wife have been written up and interviewed by several networks and publications including CBN's 700 Club, The Chicago Tribune, Los Angeles Times, Pittsburgh Press, and featured in a front-page story on The Wall Street Journal.
Ed has consulted for the Israeli Government, many top national broadcast radio and TV facilities, and several well-known international media companies. His expertise has enabled many companies to increase profits and productivity. In particular, Ed has an uncanny ability to boost morale and get enthusiasm running high... an essential ingredient for any successful business.
After the Gulf War, when Israeli tourism was non-existent, Ed's idea of using Pat Boone as Israel's "Christian Ambassador of Tourism" began a highly successful ad campaign that lasted for over ten years!
In 1999, Ed joined Swiss America Trading Corporation as Chief Executive Officer. Ed brought his legacy of enthusiasm, creativity, commitment and character to the team at Swiss America. He has since retired from the firm.
Aside from the many hours spent with his family and grandchildren, Ed Lubin's passions are tennis, softball, running, and supporting his beloved Michigan Wolverines during football season.